2024 Devizes to Westminster International Canoe Race
Thinking of entering in this prestige 125 mile non-stop DW race in the Folding Boat Class next Easter weekend 2024?
Look no further - the improved 2023 version
Neris Valkure-2
is the best and the most competitive folding kayak there is. With upgraded aluminum and improved fittings, and tougher TPU inflatable seats
This particular model folding kayak has won the last 3 DW races incuding smashing the course record of 21:53:50 in the Folding Boat Class earlier this year (April 2023), by 32 minutes
plus many other top finishes
This is the perfect moment to reach out to us to discuss your specific requirements, place an order for a customized DW folding kayak tailored to your needs,
and kickstart your training journey over this winter!

All black Neris Valkure-2 folding kayak
with Matt black powder coated Alu frame
Other deck colours are available
Packs into a backpack and a shoulder bag
---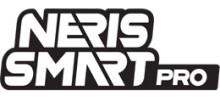 All black Neris SMART PRO double seater hybrid folding kayak with spray deck
Packs into a single backpack
Central cockpit in spray deck of this kayak model is a loading hatch - can optionally be used to seat a small child with a purchase of an additional seat
With an optional extra solo paddler spray deck,
this kayak can easily be used as a single seater
Optional extra wooden canoe bench seats also available to use boat as a canoe with single bladed paddles
Easily assembles in half or a third of the time compared to traditional folding kayaks
---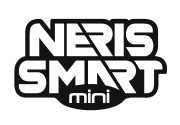 NEW - NERIS Smart MINI
Hybrid folding kayak / Rigid inflatable kayak
Latest addition to the NERIS Smart Series
A short and more compact single seater
Durable PVC and lighter TPU variants available

Neris Smart MINI in STD & EXP set-ups
Stats:-
External length and width 3.2m x 0.78m
Inside width 38-39cm
Weight of the kayak with seat only - 7.95kg (TPU), 10kg (PVC)
Approx backpack size - 85 x 40 x 20cm
(with room to pack other kit)
Total packed weight of EXP Backpack - 11.5kg (TPU), 14kg (PVC)
(EXP version - with spray deck, waist skirt, cockpit cover, foot pump, repair kit)
---
Multi-role hybrid folding kayak / canoe
Neris SMART / Smart PRO Series
Hybrid folding kayak models - a cross between a folding kayak and partially an inflatable kayak. Basically a folding kayak with oversized sponsons
Hull is the same as in our folding kayaks, side walls is similar to some inflatable kayaks!
Far fewer frame parts compared to traditional folding kayaks
Use as a kayak with normal floor seats and double bladed paddles,
or optionally extra, as a canoe with bench seats and single bladed paddles
Very easy and quick to assemble
From backpack to water in average 8-10 minutes!
SMART-2 and Smart PRO can also be used as a single seater kayak with a seat attached in the central position
SMART-1, Smart PRO S & SMART-3 can be used with an optional extra seat
SMART-2, SMART-3, Smart PRO and Smart PRO S includes fittings
for the GENAKER "A" Frame sail rig
Preview
video
of SMART-2 (produced Winter 2016)
More details on the SMART Series
here
---
Folding kayaks
NERIS ALU and Valkure Series
The traditional
folding kayak range
comprises of two main
Series
:-
ALU Series
folding kayaks - all aluminum frame
Valkure Series
folding kayaks - wood & Alu hybrid frame plus bow to stern internal sponsons
Neris Valkure-1 production has now been discontinued. Spare parts still availabe
Videos on each of the Neris model folding kayaks in action - view on this
page
---
NEW - 'Peremoga' colour scheme
(Blue and Yellow)
Available with all NERIS Smart / Smart PRO Series kayaks & dry bags
'Peremoga' themed kayaks are all discounted!
Help us help them - show your support for Ukraine
All NERIS products are proudly made in Ukraine!
Model kayak shown is a Smart-2 with optional extra 60l conical dry bags. Ukrainian Trident image on the front deck is also available at small cost
'Peremoga' is Ukrainian for 'Victory'!
---
NEW - NERIS Packraft Series
Compact LotaFun Basic, Standard, Expedition & WW version packrafts
Longer BigFun Basic, Standard, Expedition & WW version packrafts
"Heavy duty" (PVC) and compact lightweight (TPU) versions
Read the story
here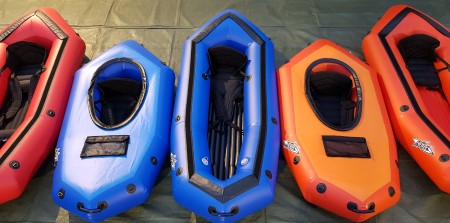 BigFun and LotaFun packraft models Available - made to order only
---
Guitar Dry Bags
Take your treasured classical guitar with you on your canoe or motorcycle trips
Sized to fit Dreadnoughts and smaller
Made of tough PVC (same tough grade as used on our kayak decks)
D-rings on the back to secure to your canoe
Side carry handle
Removable or fixed padded shoulder straps
Choice of different colours
Lighter / softer TPU version available
Listed
here