NEW - NERIS Packraft Series
Compact LotaFun Basic, Standard, Expedition & WW version packrafts
Longer BigFun Basic, Standard, Expedition & WW version packrafts
"Heavy duty" (PVC) and compact lightweight (TPU) versions
Read the story
here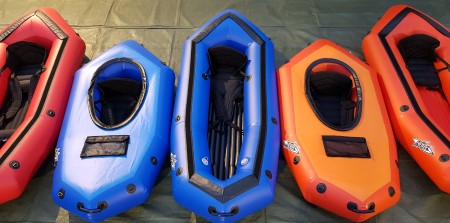 BigFun and LotaFun packraft models
---


All black Neris Valkure-2 "LIGHT" folding kayak - 26kg
with Matt black powder coated Alu frame
Other deck colours are available
Packs into a backpack and shoulder bag
---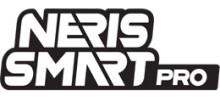 All black Neris SMART PRO double seater hybrid folding kayak with spray deck
Packs into a single backpack

Central cockpit in spray deck of this kayak model is a loading hatch - can optionally be used to seat a small child with a purchase of an additional seat

With an optional solo paddler spray deck,
this kayak can easily be used as a single seater

Canoe wooden bench seats can be supplied to use boat as a canoe
(Use without spray deck)

---
Multi-role hybrid folding kayak / canoe
NERIS SMART Series
Hybrid kayak models - a cross between a folding kayak and partially an inflatable kayak. Basically a folding kayak with oversized sponsons
Hull is the same as in folding kayaks, side walls is similar to some inflatable kayaks!
Fewer frame parts compared to traditional folding kayaks
Use as a kayak with normal floor seats and double bladed paddles,
or optionally extra as a canoe with bench seats and single bladed paddles
Very easy and quick to assemble
From backpack to water in average 8 minutes!
SMART-2, SMART PRO, and SMART-3 includes fittings
for the GENAKER "A" Frame sail rig
SMART-2 and SMART PRO can be used as a single seater kayak
with the inflatable kayak seat positioned in the centre
SMART-1 and SMART PRO S can be used as a "temporary"
double with an optional seat
Preview
video
of SMART-2 (produced Winter 2016)
More details on the SMART Series
here
---
Folding kayaks
NERIS ALU and Valkure Series
The traditional
folding kayak range
comprises of two main
Series
:-
ALU Series
folding kayaks - all aluminum frame
Valkure Series
folding kayaks - wood & Alu hybrid frame plus bow to stern internal sponsons
Neris Valkure-1 production has now been discontinued - a new single seater model is under consideration
Videos on each of the Neris model folding kayaks in action - view on this
page
---
Available - made to order only
Guitar Dry Bags
Take your treasured classical guitar with you on your canoe or motorcycle trips
Sized to fit Dreadnoughts and smaller
- Made of tough PVC (same tough grade as used on our kayak decks)
- D-rings on the back to secure to your canoe
- Side carry handle
- Removable or fixed padded shoulder straps
- Choice of different colours
- Lighter / softer TPU version available
Listed
here
---
2022 Devizes to Westminster International Canoe Race
Considering entering in this prestige 125 mile non-stop DW race in the Folding Boat Class next Easter weekend 2022?
Look no further - the improved
Neris Valkure-2
"LIGHT" is the best and the most competitive folding kayak there is. With upgraded aluminum and improved fittings, and tougher Cordula covered inflatable seats
Ex and current serving members of the UK armed forces who have tried this boat have all commented that the Neris Valkure-2 kayak model is definitely faster and lighter than the well known military issue German made folding kayak thats has been used in the DW for many years
The LIGHT version weighs 26kg all in!
---
2019 Edition Devizes to Westminster 125 mile Canoe Race
Folding Boat Class
Congratulations to the two Royal Marines teams who secured 1st and 3rd places in standard version
Neris Valkure-2
folding kayaks. The Maynard brothers set a blistering pace to win in 25:23:45 and Matt Adams with Chris Jesson who opted to go for the 2nd tide completed in 32:19:08